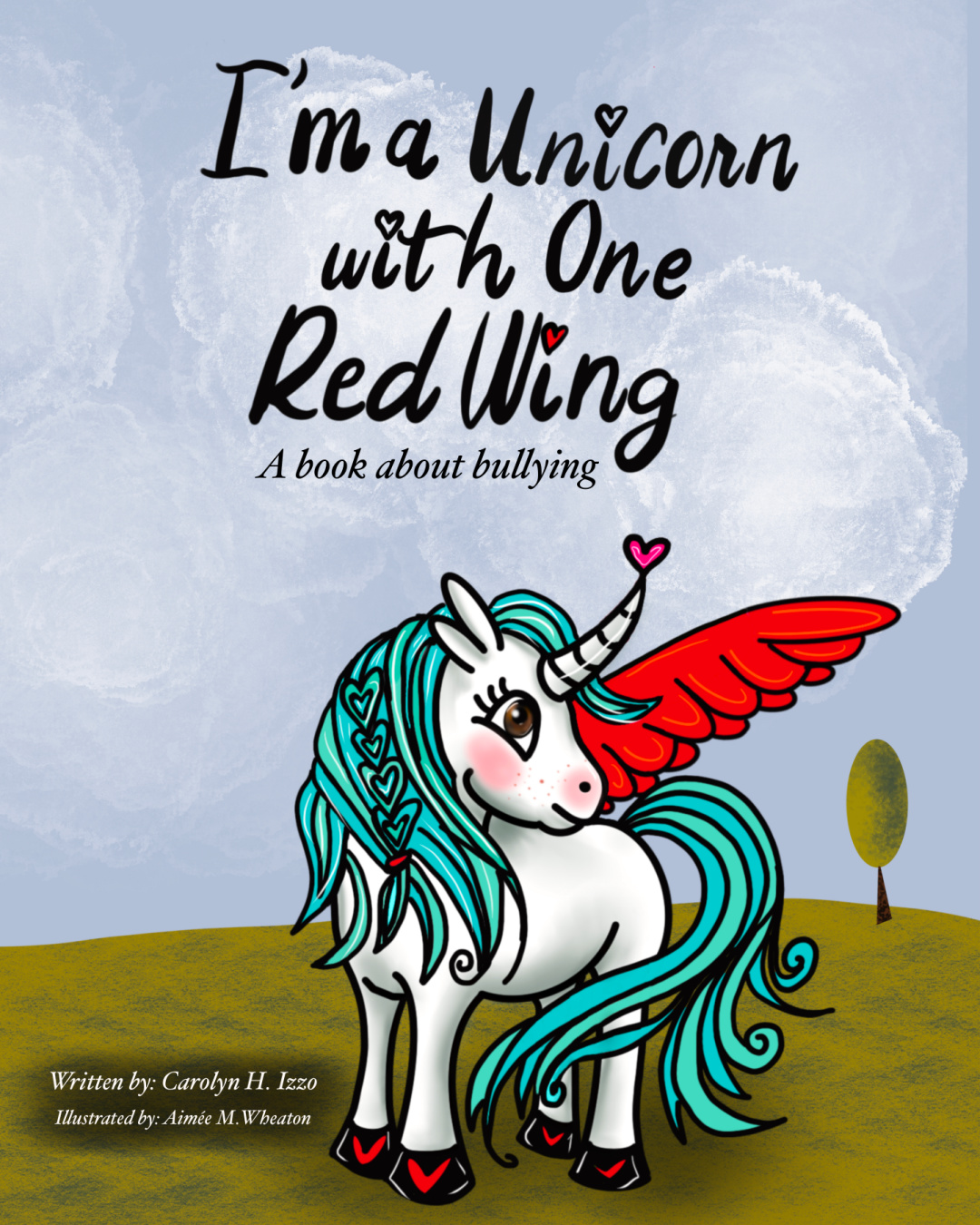 Read what others are saying about the book. This is the perfect book to sit and read to your child and teach them about kindness and understand what bullying is about. Get your copy on Amazon today!
This is a little off brand for me – but I felt compelled to share.
Bullying is real. Whether it be kids or adults. The internet age has done nothing to help this – I worry about Margot being a bully or being bullied regularly.
This book is SO special. Not only is the art eye catching – but the message – that's what's truly special. This book holds lots of messages for both children and adults – my favorite being that a simple act of kindness can change someones day or maybe even their outlook on life! If you have children, nieces, nephews, or grandchildren- this would be an excellent Christmas gift!
It was so awesome working with Carolyn. She was flexible with her schedule to accommodate as many students as possible. Her story was amazing, and it kept all our students engaged. Her follow up activities were thorough and engaging. It was a pleasure to work with Ms. Izzo and I highly recommend her to share her book with your school! 
I absolutely loved Carolyn Izzo's book about bullying. The students were very engaged and learned a lot about being kind to others. 
I truly enjoyed listening to Carolyn Izzo read her book to the kindergarteners. She made it fun, and the students were very engaging right along with her. I would love to see and read more books from her. Thank you very much for sharing and generously giving your time for a great cause.  
I'm A Unicorn with One Red Wing", was an excellent rhyming book about bullying.  The use of a mythical creature, such as a unicorn really lured the students into the story. Even though my second-grade students are young, they were able to take the message from the book to be kind and not bully others.   We really appreciated the author, Carolyn Izzo for coming to Forest City and reading this book aloud with the students.  It made the story extra special! 
This book is wonderful. I bought it to read to my children, anything I can do to remind them to be kind, always. The story is fun to read and tells smoothly and the illustrations are great! I love it and so do they!!
I absolutely adore this cute story!! It is a great teaching tool for kids regarding why bullying isn't okay and how it hurts the people that are being targeted. Kids will enjoy this book with the bright illustrations and keep them engaged as they are reading.
This is a great book to read to your kids and have an open discussion about bullying and being kind. We all have our own battles to fight and sometimes just giving a little kindness can go a long way. I truly believe it's up to us, the parents, to put our kids on the right path and teach them empathy and kindness towards others. Even us adults can take a great lesson from this book. I love the story and the colorful illustrations inside. Molly is such a unique character!
Beautifully written and illustrated children's book, but really for all ages! Wonderful message about self-love, kindness and service to others, and ultimately living by The Golden Rule. I could truly identify with the main character Molly and what it's like to be different growing up. She exemplifies choosing love over anger and hate and we can all learn from that!
Children are bullied at earlier ages and for so many reasons, a book like this is not only a sweet story, but one I think little ones will easily relate to.
I haven't met a young one yet who isn't fascinated by unicorns, so they will enjoy the story and certainly the delightful illustrations and it is a great way for parents to begin a discussion about bullying.
I bought this for my 7 yr old great granddaughter who has issues at school and I am looking forward to her review😁 She has a mind of her own and let's me know just what she thinks.