Molly goes to the Ranch
I partnered with Cheyne Ranch in Oviedo Florida, to bring a unique experience to our community. With kids and their families, sitting on a blanket, enjoying nature, and sipping on hot cocoa, I read my book I'm a Unicorn with One Red Wing, a book about bullying.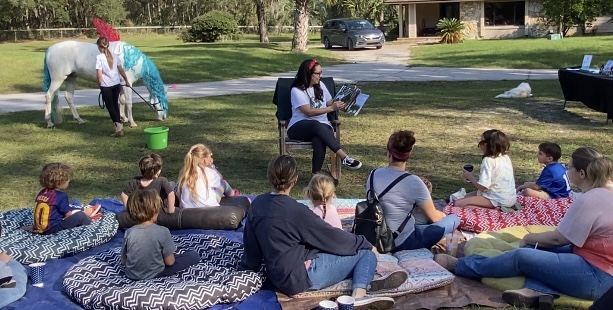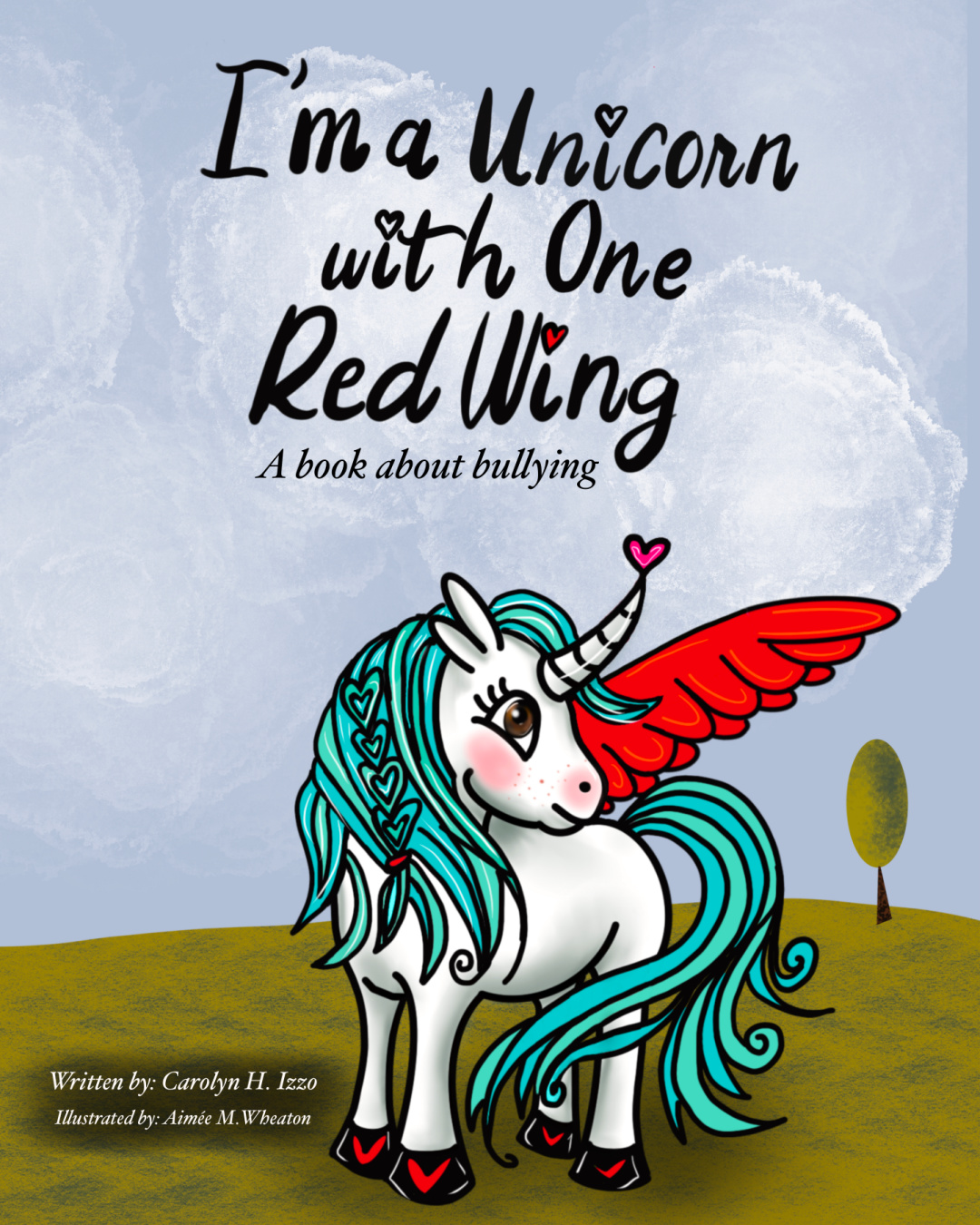 The real magic happened when Molly, the main book character, hung out with us for story time! The kids could not wait to get their picture taken with her, but you could see things click in real time in their minds while hearing her story. Molly has blue hair, she only has one wing, she looks different than everybody else, and she can't fly like the others either. By the end of the story, these kids felt compassion, empathy, and understanding, for someone that looked… different. We ended by repeating the following, which included hand motions: love yourself, be a friend, and stay kind.
When we were done with story time, the kids got to enjoy everything from riding horses, feeding chickens, learning about goats and cows, petting bunnies, you name it!
We will definitely be doing this event again in the spring, so stay tuned for dates and details!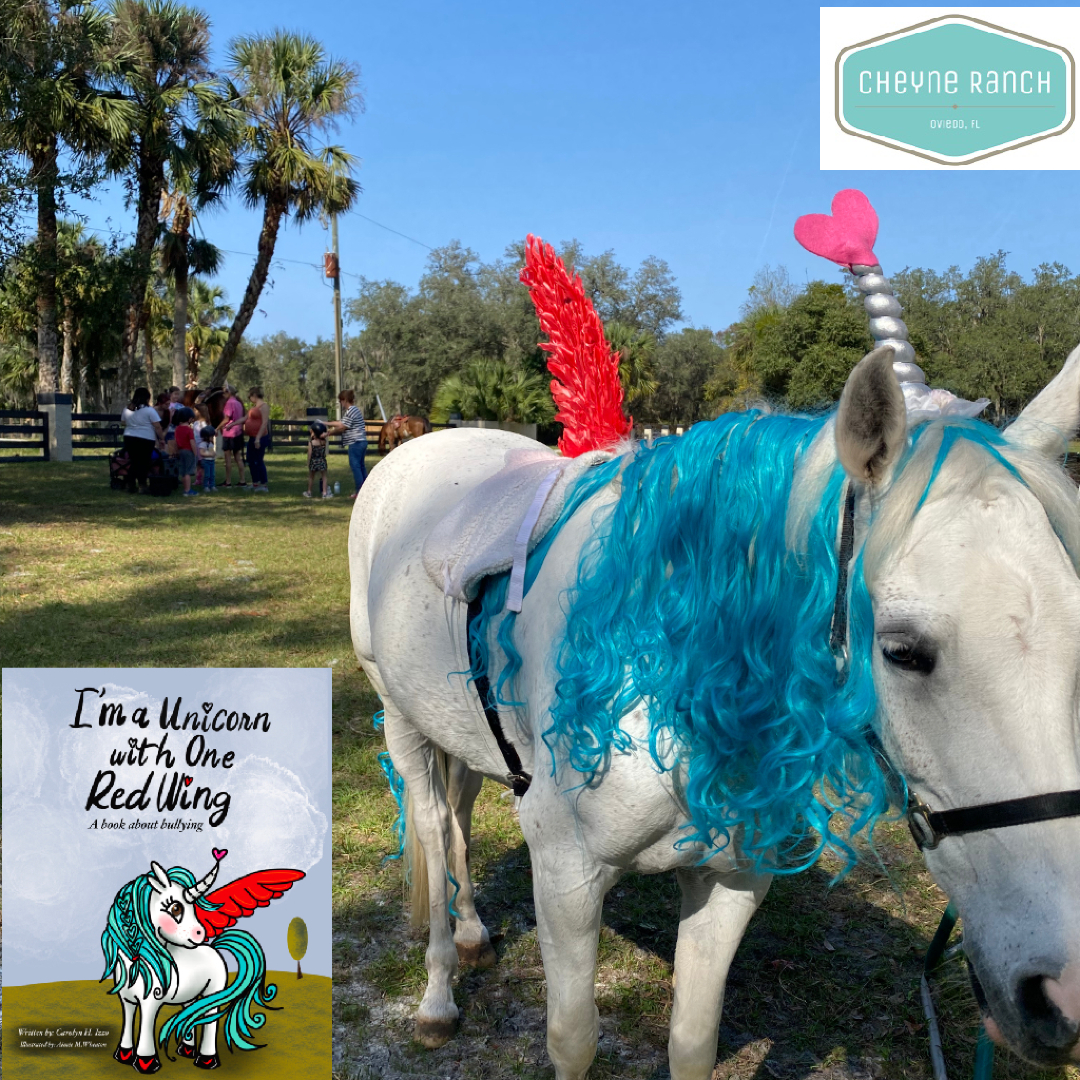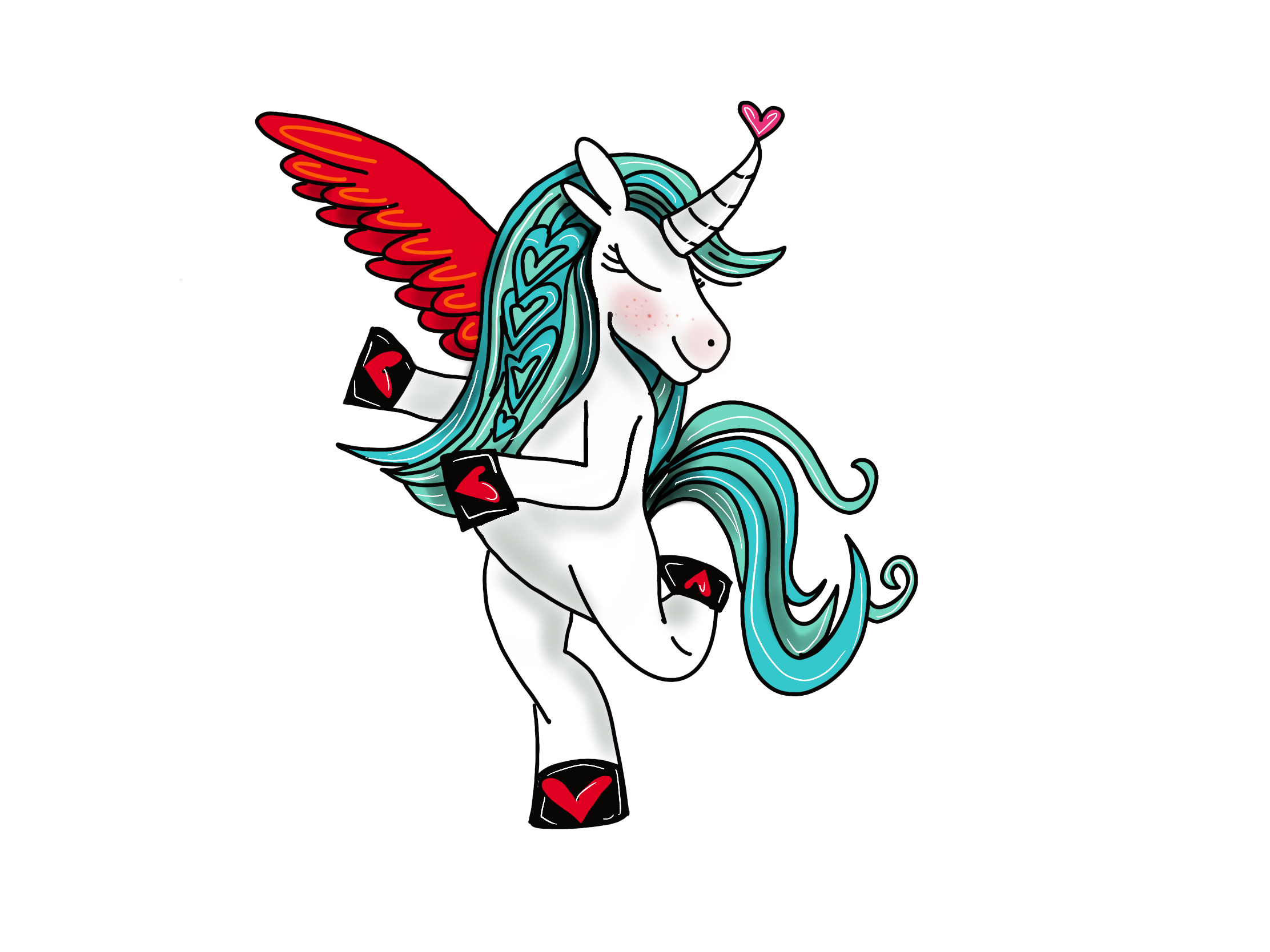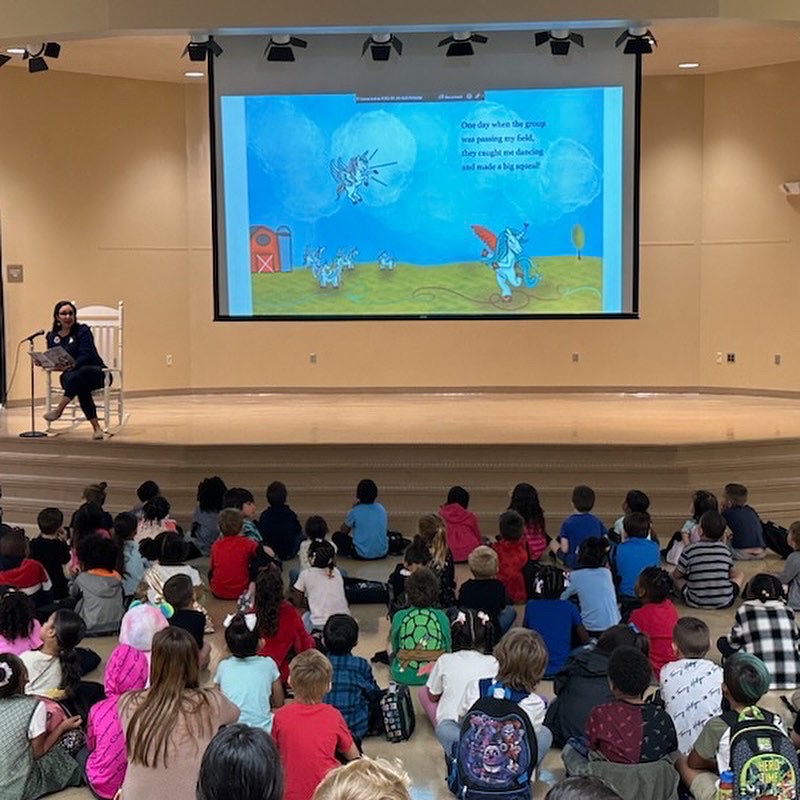 I had my first experience visiting a few different schools recently and reading my book!
No matter if it's a large group or a classroom setting, the kids were really engaged in the story, but also receptive to a conversation about bullying and ways to be kind.
We also paused to look around the room and notice how cool it is that everyone around us looks different! 
We ended with the kids repeating the following: love yourself, be a friend, and stay kind.